WE ASPIRE TO BE A HAPPY SCHOOL, WHERE ALL STUDENTS ARE FACILITATED TO BE THE
BEST VERSION

Of THEMSELVES.
Years Legacy of excellence and expertise
Sqt Campus with a spacious and inspiring environment
Highly Experienced faculty and staff members
Student Success Rate in Achieving goals
delhi private school, ras al khaimah
The Best
CBSE School

in Ras Al Khaimah
Delhi Private School, Ras Al Khaimah, is more than just an educational institution; it's a vibrant community dedicated to nurturing young minds and shaping the leaders of tomorrow. Established in 2021, our school has rapidly become a beacon of excellence in the heart of the UAE.
At DPS RAK, our commitment to providing quality education is unwavering. With a rich curriculum, state-of-the-art facilities, and a holistic approach to learning, we strive to empower every student to realize their full potential.
Our mission extends beyond academic achievements; it embraces character development, leadership skills, and a global perspective. Join us on a journey where education is not just about classrooms and textbooks, but a transformative experience that prepares students for a dynamic world. Explore our campus, our programs, and our vision for a brighter future at Delhi Private School, Ras Al Khaimah.
We are delighted to bring the rich legacy of our schools to Ras Al Khaimah. Indeed, we are privileged and humbled by the support and interest we have received at the onset of this enterprise. Our inclusive schools are students centric-we are deeply cognizant of the fact that how and what we teach our children today will impact the world tomorrow.
I am delighted to extend a warm welcome to Delhi Private School, Ras Al Khaimah. I am immensely honored to be the principal of this esteemed organization, where children come in every morning excitedly and smiling. Yes! Indeed, we are a happy school that encourages every child to be his/her best version. We carry out the DPS motto of "Service before Self" in all acts.
We believe in nurturing not only academic brilliance but also the overall growth of our students.
Our campus offers state-of-the-art facilities, where modern infrastructure seamlessly integrates with technology to enhance the learning experience. From spacious classrooms to well-equipped science and computer labs, libraries brimming with knowledge, and sports facilities promoting physical well-being, our campus is designed to cater to the holistic development of every student.
Join us in shaping a bright future for your child.
Embark on a transformative educational journey at DPS Ras al Khaimah. We invite aspiring students and their families to start their admission process and secure a place in our esteemed institution. Experience the excellence of our CBSE curriculum, state-of-the-art facilities, experienced faculty, and a nurturing environment.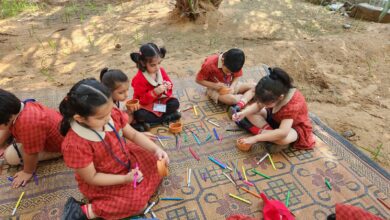 November 29, 2023
On the vibrant day of 20/11/2023, our little explorers from KG set off on…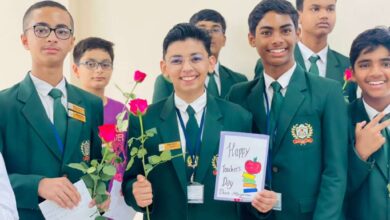 November 15, 2023
At Delhi Private School, RAK we believe that education is the foundation of a brighter…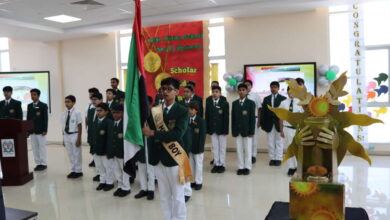 November 15, 2023
Delhi Private School, RAK celebrated the unparalleled achievements and accomplishments of the highbrow on the…
Over
500+

Parents Love DPS RAK